Chief Executive Officer & Co-Founder
Bruce Virga is an accomplished leader with over three decades of experience driving growth, profitability, strategic alliances, and operational success for companies ranging from insurance to consumer and enterprise software. He joins Title3Funds as CEO from WIRIS, which acquired Design Science, a successful software company he bootstrapped and built. Prior, Bruce started and built a successful wholesale insurance company with offices in major U.S. cities. Bruce has a Bachelor's Degree in Marketing & Advertising from the State University of New York, F.I.T. He lives in Laguna Beach with his family, cooks, competes in CrossFit and plays in the World Series of Poker's Main Event.
Principal, Founder & Chief Strategy Adviser
With a successful Wall Street career spanning over 30 years in all aspects of economics, finance, money management and research, Ron has a unique perspective from both an investor's and business executive's point of view. As a venture capitalist and former CEO and Chairman of a public company, he fully understands the challenges and opportunities in the business world. An army veteran with a strong sense of social justice and equal opportunity, he co-founded Title3Funds.com, with the idea that investing in startups and new businesses online, should be available to everyone. Ron is a world traveler with a keen interest in sacred archaeological sites. He is a patron of the arts, and enjoys the study of nature and Noetic Sciences. He has a BA in Economics from Michigan State University, and Advanced Studies at NYU Stern School of Business. He believes that innovation and sustainability should be among the driving forces for future generations. He currently resides with his wife in the coastal town of Laguna Beach, California.
In her more than 20+ years of experience as an entrepreneur and corporate leader, Kim has served as executive management in both public and private companies. Kim is a Fintech & Retail Ecommerce & Digital Merchandising & Marketing expert and adviser. Prior to Title3Funds, much of Kim's career has been helping 100+ brands and start-ups launch and grow their companies and revenue. She often leverages her vast network of like-minded, forward-thinking entrepreneurs, investors, Venture Capitalists, Family Offices, technologists, marketers, securities attorneys, and expert speakers and authors to "connect" and drive digital investing in start-up and growing companies worldwide. Kim holds advanced degrees in Computer Science with an emphasis in User Experience Design and minor degrees in Journalism. Kim enjoys art, gardening and spending time with her three adult children, friends and family. She and her husband reside in beautiful Southern California wine country.
Dave is an experienced Technology Executive with 20+ years of professional experience with a diverse background in Accounting, Finance, Operations, Sales, Client Success, and Service Delivery.  Dave has held many senior leadership roles at major technology companies, including IBM, Ascential Software, and Informix Software.
Dave earned his B.S. in Accounting from Boston College and holds an M.S. in Finance from Northeastern University.  He also completed a Certificate Program for Strategic Internet Management at Northeastern University.
Dave resides in Massachusetts with his wife and two children.  Dave is very active in his community and sits on the Executive Board of Directors for Milford Hopedale Youth Soccer Association as the Treasurer.  Dave continues to serve his community as an elected Town Meeting Member.  Dave enjoys the outdoors, especially the beach, and being with his family and friends.
David is a strategic financial executive with extensive experience in the middle market. In his diverse career, he has held leadership positions for companies in Media/Entertainment, Digital Media, Technology, Private Equity, e-Commerce, Manufacturing, Food Processing, and Professional Services. His broad experience makes for a unique combination of financial acumen, business savvy, and strategic sensibility. David was part of the original team that conceived and started-up Telemundo Group, Inc., the Spanish language television network now owned by NBCUniversal, and currently provides consulting CFO services to middle market companies and start-ups. In his career, David has worked on over 50 corporate M&A transactions nominally valued at a cumulative $1 billion and helped raise debt and equity with total proceeds of more than $800 million. David began his career with Ernst & Young, LLP, and was recruited in 1984 to the venture capital division of Reliance Group Holdings, Inc., a $10 billion insurance and real estate company, that launched Telemundo Group, mentioned above. David earned a BA in Political Science from the University of Rochester, and an MBA from the Simon Business School there. He is a CPA in New York State.
Spanning a career marked by decades in sales leadership and marketing executive positions at IBM Corporation, Maureen McNamara's reputation is one of getting things done. Roles have spanned the globe in direct, in-direct and web/call center design to support an ever-changing technology platform and client landscape. Executive program design, implementation and management with significant portfolio responsibility led to both operational efficiencies and growth for strategic initiatives. Keen insight and ability to deliver results for organizations needing to meet aggressive goals with increased speed and agility are among her core strengths.
Focus has centered around:
– Strategic consulting leading to effective planning and execution
– Risk mitigation and resolution management
– Development of effective communications and implementation of global initiatives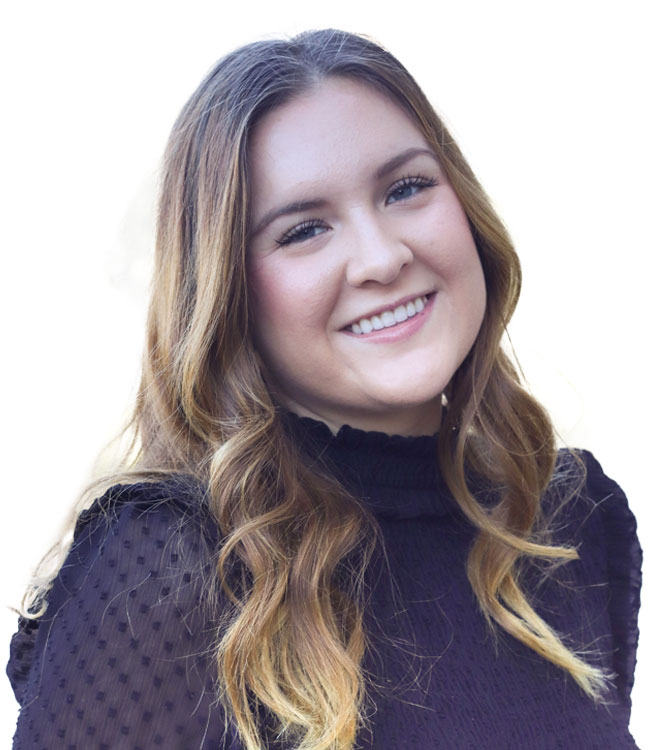 MARKETING CAMPAIGN MANAGER
Brooke inspires, connects, and ideates creative strategies on how to leverage targeted audiences in digital media and crowdfunding. She's a digital storyteller with an eye for design and strategy driven by analytics. With experience in tech, media, and marketing, Brooke has worked in various start-ups ranging from UX/UI to social media marketing. With a degree from UC Berkeley in Media Studies and a Certificate in Women's Entrepreneurship from Cornell, she leads the marketing team to create a seamless eCommerce and marketing experience for investors. Brooke currently resides in New York City.
Escrow Operations Manager
Lindsay brings a wealth of Financial Services knowledge, with 15+ years of supporting clients and financial advisors in the individual and retirement segments. Lindsay has developed a strong track record of exceptional client support, innovative problem resolution, and project adoption/management. Beginning her Financial career with Vanguard and later TIAA Trust Company, Lindsay is trained in many different aspects of Financial Services.
Lindsay obtained her B.A. in Liberal Studies with a minor in Education from Belmont Abbey College in North Carolina. She also has previously held her Series 6, 7, 63 & 66 Securities licenses, as well as Health & Life Insurance.
Residing in North Carolina, just outside of Charlotte, Lindsay enjoys spending time with her family. 
Robin Sosnow, Esq. is the managing Partner of Sosnow & Associates PLLC. The firm was founded five years ago and is a boutique, tech-forward law firm headquartered in New York City with our west coast office in Orange Country, California. The firm focuses on assisting with corporate, securities and real estate matters. The majority of our clientele are involved in the capital raising landscape; either as the business that is raising capital (i.e. issuer) or as a participant in that effort, be it a marketer, platform, funding portal or broker-dealer. The firm has been growing over the last year. The firm further formed a joint venture practice in 2018 called Digital Securities Law Group, which focuses on serving clientele who are seeking to tokenize their assets or are otherwise active in the blockchain space. Its most recent announcement has been the merger with Amy Wan's firm, and integration of BootStrap Legal into its service offerings.
Ms. Sosnow prides herself on staying ahead of the advancements at the intersection of finance, technology and law. As such, she is a regular speaker at FinTech events such her recent appearances at the OTC Markets, KoreSummit, the Security Token Summit II and OnChain19. She also serves as Adjunct Professor at Central Michigan University's MET Program and as Committee Member on the Crowdfunding Professional Association (CfPA). Ms. Sosnow holds a joint degree, JD/MBA, from Suffolk University and a BA in International Studies, summa cum laude, from Arcadia University.
Manuel Pesendorfer is a corporate and securities attorney based in New York City counseling disruptive startups and emerging growth companies throughout all stages of their corporate lifecycle, from formation and capital raises to exit events.  His practice also includes fund formation work with an added focus on private equity and venture capital funds. He routinely advises funding portals on corporate governance and regulatory compliance matters.  With a home in New York's Flatiron district, Manuel is deeply rooted in New York's vigorous startup community. 
Prior to joining Sosnow & Associates, Manuel worked in the Corporate/M&A department of a leading international law firm, where he gained significant experience on high-stakes corporate matters.  Manuel is a passionate advocate for entrepreneurs, which he demonstrates through his practice and writing pursuits.  Further, he is the creator of the "Startups Newsletter," a weekly newsletter focused on the latest news from the world of startups and the venture capital industry. 
Manuel holds a JD degree from the University of Vienna School of Law and graduated with an LL.M. degree from the Benjamin N. Cardozo School of Law.
Amy Wan is the Founder & CEO of Bootstrap Legal, which automates real estate syndication legal documents, and co-founder and CEO of Sagewise, a legaltech blockchain company. She hosts The Law and Blockchain Podcast and has authored the Bloomberg Law practice guide to ICOs and Lexis Nexus' Private Equity practice guide. Previously, she was a Partner at a boutique securities law firm and General Counsel at a real estate crowdfunding platform. Amy founded Legal Hackers LA, which programs around the intersection of law and technology; was named one of ten women to watch in legal technology by the American Bar Association Journal in 2014 and one of 18 millennials changing legaltech by law.com in 2018; and was nominated as a Finalist for the Corporate Counsel of the Year Award 2015 by LA Business Journal.
Amy has also worked in international regulatory and trade policy at the U.S. Department of Commerce, and was a Presidential Management Fellow at the U.S. Department of State and U.S. Department of Transportation. She holds an LL.M. in Public International Law from the London School of Economics and Political Science, a JD from the University of Southern California Gould School of Law, and a BA in Biological Sciences from the University of Southern California.